Alpine F1 Fernando Alonso Fan T-shirt
Buy now the official shirt of Fernando Alonso , driver of the Alpine F1 Team .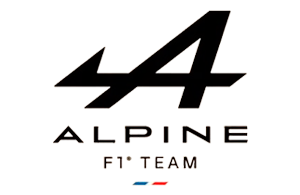 Subscribe To When In Stock
You have successfully subscribed to this product
Alpine F1 Team T-shirt.
Details:
Official Alpine F1 Team t-shirt.
Color blue.
Material: 100% cotton.
Kappa and Alpine F1 Team logos printed on the front.
Alonso logo and number 14 printed on the back.
Details with the colors of the French flag on the front and sleeves.
High quality finishes.
Fernando Alonso has won the Formula 1 World Drivers' Championship twice in 2005 and 2006, the FIA World Endurance Championship once in 2019 , the 2018 and 2019 24 Hours of Le Mans and the 24 Hours of Daytona. In F1 , he has competed for the Minardi, Renault (in which he was two-time world champion), McLaren and Scuderia Ferrari teams, this being his team from 2010 to 2014. He left Ferrari after that year and in 2015 he returned to McLaren from the hand of Honda , until 2018, where he retired at the end of the season. As of 2021, Alonso returned to Formula 1 at the hands of the Alpine F1 Team (Renault F1 Team) .
8 other products in the same category:
Stay ahead of the fashion trends with our new selection.
Customers who bought this product also bought: