Pirelli F1 Rain Tire Keychain
Buy official Pirelli products, supplier of F1 tires and other motorsport categories.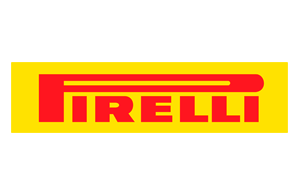 Subscribe To When In Stock
You have successfully subscribed to this product
Official Pirelli 18' Formula 1 tire keychain.
Details:
Pirelli F1 keychain.
Colour: black.
Scale: 1:20.
Material: rubber, plastic and metal.
Compound: Extreme Rain.
1:20 scale replica of Pirelli 's 18-inch tire for Formula 1 .
Pirelli has supplied F1 with its tires since 1950, although not consecutively. The longest stage is the one that is lived at this moment. Since 2011, there are already 11 consecutive seasons in which the Italian tire factory has supplied its P Zero and Cinturato to the Formula 1 World Championship .
#PIRELLI #TIRE #F1 #FORMULA1
8 other products in the same category:
Stay ahead of the fashion trends with our new selection.