Réplica 1:2 Neumático Pirelli F1 Blando 2022
$1,148.61
$1,228.75
Save $80.14
Acquire this spectacular replica of the Pirelli F1 2022 tire, the one offered as a trophy, Pirelli Pole Position Award , to the driver who achieves pole position every Grand Prix weekend.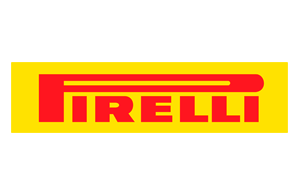 Subscribe To When In Stock
You have successfully subscribed to this product
1:2 scale replica of the Pirelli F1 2022 tire.
Details:
Pirelli F1 2022 tire replica.
Scale: 1:2
Official product.
Soft compound.
Includes transport bag with the printed Pirelli logo.
Ideal product for collectors.
High quality finishes.
This red tire represents the soft compound tires that will be used on the 2022 F1 cars during races. It is one of three slick tire options, which include the P Zero Hard, P Zero Medium, and P Zero Soft.
Wind tunnels are used in Formula 1 to help develop the cars and the different parts, to help understand their limitations and abilities. This type of 1:2 size tire is normally used in the wind tunnel.
The new 2022 wind tunnel tire will have an 18" size and a new look for Pirelli 's 150th anniversary. This Special Edition will come with a shiny black rim and a lid dedicated to the Anniversary.
#PIRELLI #PIRELLIF1 #PIRELLIMOTORSPORT #F1 #FORMULA1
8 other products in the same category:
Stay ahead of the fashion trends with our new selection.